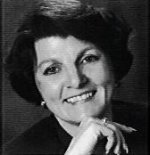 Marsha Rae began her career in Tulsa, Oklahoma over 30 years ago. Marsha has always been fascinated by how color and environment can affect an individual's sense of self and well-being. With this in mind, she began by devising her own unique method of creating individual client profiles that help her capture the essence of her client's personality, lifestyle, and interests.

From these profiles, Marsha designs a color palette uniquely tailored to nurture, inspire, and work in harmony with her client's life. But that's only the beginning. From there, she works to develop a "look and feel" for each of her clients that best articulates their character and lifestyle, working from her broad knowledge of styles and periods.
Marsha's theories on color and design have been widely featured in her weekly radio talk show, Home by Design, her contributions to books and magazines, and in her popular "Colors of Life" seminars.
Beyond being a noted color and design specialist, Marsha has built a wide, diverse body of work, encompassing both commercial and residential projects. Some of her commercial work has included designs for professional offices, restaurants and cafes, commercial showrooms, pro shops, model homes, gift boutiques and retail stores. As part of several of Marsha's projects, she has also designed custom case goods and upholstered furnishings.
Some of Marsha's more high-profile and unique projects have included contributions to the restoration of historic buildings in Moscow, Russia; a prestigious "trophy" home which was recently purchased by an internationally renowned movie star; and, just for fun, tree-house beds for children's rooms.
Below is just a sampling of Marsha's experiences and accomplishments:
Host of Home by Design on KFIA AM710 since 1996
"Street of Dreams" featured designer-1987, 1989, 1994, and 1996
Featured designer in numerous other show houses including Builder Industry Association, Tour of Homes, and Sacred Heart Holiday Tour
Conducts popular "Colors of Life" seminar series
Contributor to Sierra Home and Garden, Homeowner's Magazine, and other home and living publications
Frequently featured in Sacramento Bee and Sacramento Magazine
Featured contributor to the books "Interior Designers' Showcase of Color," and "Showcase of Interiors Design" published by Rockport Publisher